Food Grade Vegetable Magnesium Stearate BP CAS No.557-04-0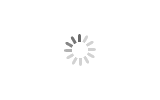 Food Grade Vegetable Magnesium Stearate BP CAS No.557-04-0
HSYC

CHINA

10-20 DAYS

100 TONS/MONTH
IDENTITY
Chemical names: Magnesium stearate
CAS number: 557-04-0
Molecular formula: [CH3(CH2)16COO]2Mg
Appearance: Free flow white powder
Purity: 99% min
Food Grade Vegetable Magnesium Stearate BP CAS No.557-04-0
Magnesium Stearate is a mixture of Magnesium stearate (C36H70MgO4) and Magnesium palmitate (C32H62MgO4) as the main component. It is made from pure palm oil.
Magnesium Stearate is white loose powder, delicate, lubricity, no sand sense. It is insoluble in water, ethanol or ether.
SPECIFICATION
Magnesium Stearate content (MgO)

Q/WYZH 001-2010 for food grade Magnesium Stearate
APPLICATION
Emulsifier and anti-caking agent.
Magnesium Stearate is used as emulsifier and anti-caking agent for candied succades, cocoa, chocolate and chocolate products. In the processing, magnesium stearate also has the function of lubrication, anti-sticking, flow aid and so on.
According to actual production needs. The maximum usage in candied fruits is 0.8g/kg
PACKAGE AND STORAGE
Package:
Magnesium Stearate package can be customized according to customers' requirements. If no special instruction, it is packed

in 10kg plastic bag.
Storage:
Magnesium Stearate should be stored in closed package and avoid from moisture and strong sun light.
Precautions for operation:
Use Magnesium Stearate is ventilated area, ware face mask or ventilator and gloves. Avoid direct contact
with eyes and inhalation.

Shelf life: 3 years.