Self-hardening No Bake Furan Resin For Casting Iron, Steel And Non-ferrous Metals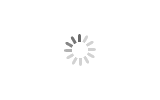 Self-hardening No Bake Furan Resin For Casting Iron, Steel And Non-ferrous Metals
Yucheng

China

15-20 Days

1000 tons per month
IDENTITY
Chemical names: No Bake Furan Resin, Self-harden furan resin
CAS number: 26374-37-8
Molecular formula: N/A
Appearance: Dark brown liquid
Self-hardening No Bake Furan Resin For Casting Iron, Steel and Non-ferrous metals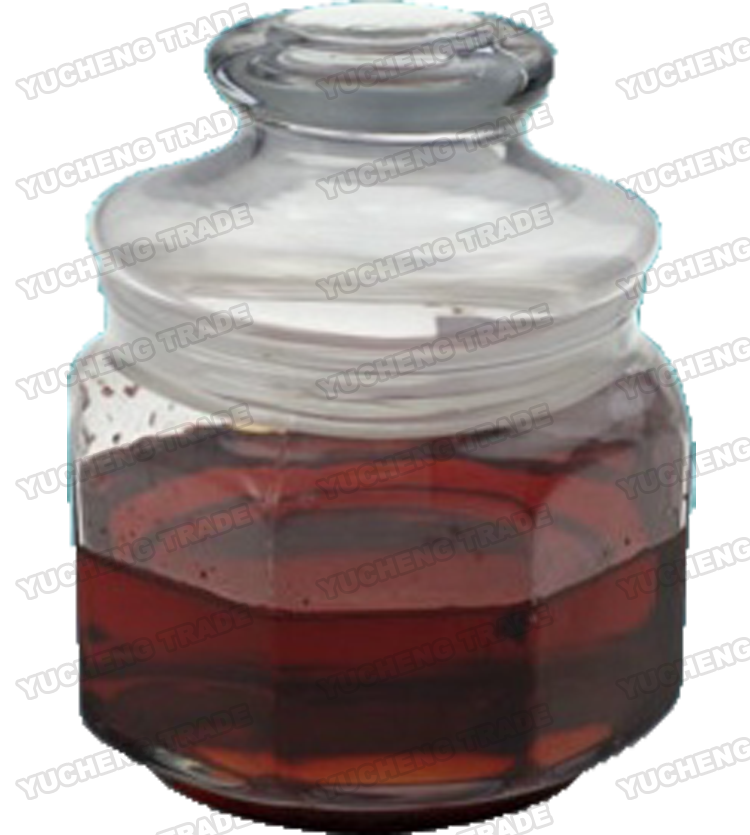 No-bake furan resin is specially produced for casting. It has low nitrogen content and fast curing speed. Catalyst, hardening, is to be used together with furan resin so as to make a hard sand mold before casting.
SPECIFICATION
Type

Main properties (room temperature25℃)

Density (g/cm3)

viscosity(MPa.s)

Free formaldehyde

Nitrogen content

FB-100

1.10~1.20

≤20

≤0.3%

≤1%

FB-200

1.10~1.20

≤20

≤0.3%

≤2%

FB-300

1.10~1.20

≤20

≤0.3%

≤3%

FB-400

1.10~1.20

≤30

≤0.3%

≤4%

FB-500

1.10~1.20

≤30

≤0.3%

≤5%

APPLICATION
It is suitable for molding and core making of cast steel, cast iron and non-ferrous metals. It can also be customized depends on the requirements of customers to develop the right type.
Appication guide
-Recommended Ratio:
Sand (or reclaimed sand)/curing agent: resin=100:0.3~0.6*(the weight of resin)/0.7~1.5,
- Blending process:
Add the curing agent to the sand and blend in high speed sand mixer for 10~30 seconds or in low speed sand mixer for 30~60 seconds, then add resin to the mixer and blend for 30~60 seconds, the mixture should be uniform when stop blending.
-When finish the blending, the mixture should be used to molding and core-making immediately in case the mixture turns to be sticky and low flow ability which makes the mixture useless.
STORAGE
Kept in a light-proof, well-closed, dry and cool place.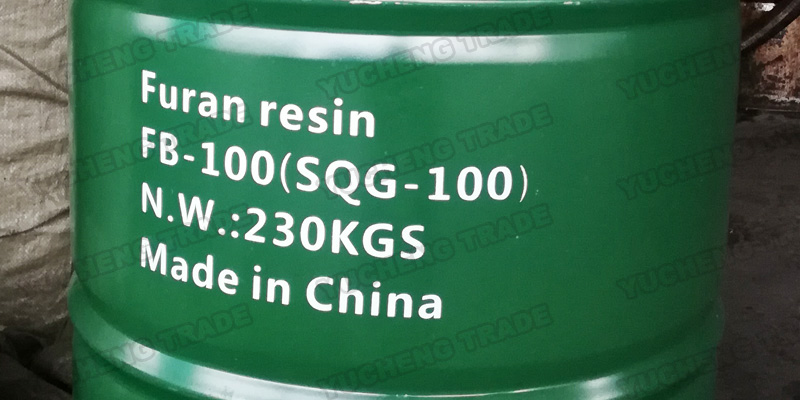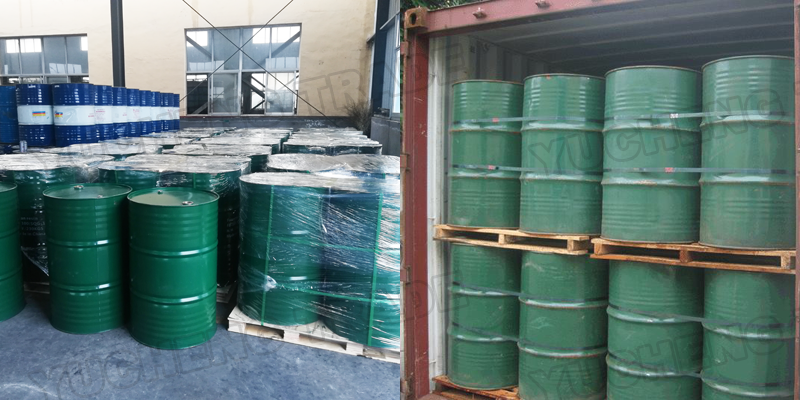 PACKAGE
200L/230KG steel drum for furan resin, 1000kg plastic drum.
200L/250KG plastic drum for catalyst.
OUR ADVANTAGE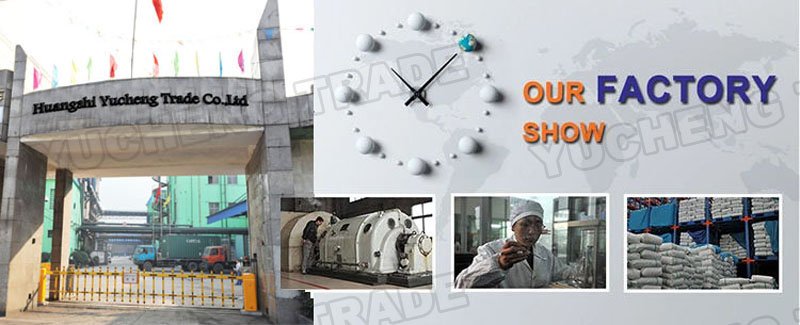 Huangshi Yucheng Trade Co., Ltd. is a manufacturer&exporter of food additives, pharmaceuticals and other industrial chemicals with well technical researching, quality supervising, effective logistic arranging and 24 hours on line service to fully satisfy customer's requests. We also extended our product range by close cooperating with famous producers all around China. By now we have established business relationship with more than 200 customers around the world. Please never hesitate to communicate with our sales representatives for any inquiry.
Yucheng is also active in many domestic and international exhibitions. You are warmly welcomed to visit our company or meet us during the exhibition time.
Furan resin Production Base
Our furan resin production base is an ISO certified factory with advanced management method and advanced technology and machines. It Can be customized depends on the requirements of customers to develop the right type, and received highly reputation.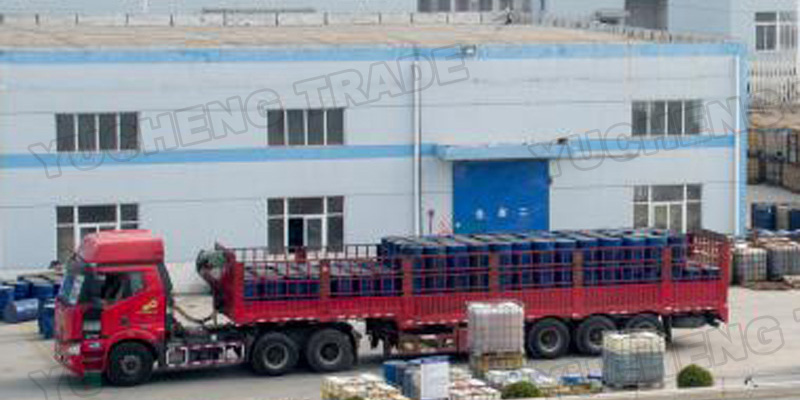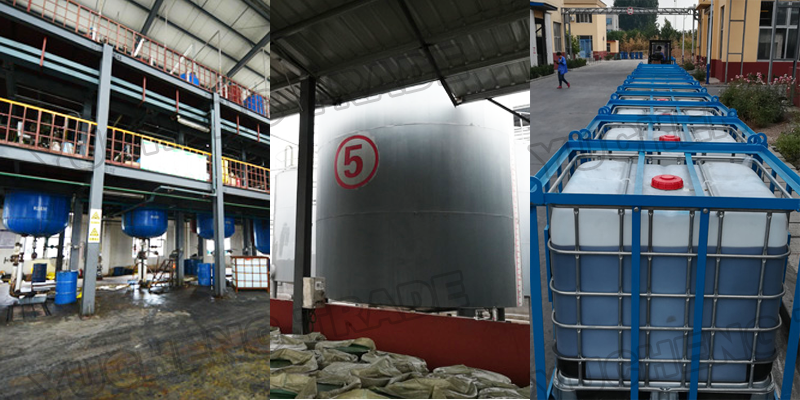 FAQ
1. Who are we?
We are based in Hubei, China, mainly engaged in chemical products manufacturing and exporting for food industry, pharmaceutical industry, and other industry chemical users.
2. How can we guarantee quality?
A pre-production sample confirmation before mass production.
Strict supervision during production period.
Final internal product inspection before shipment, third party inspection available too.
3. What can you buy from us?
Chemical raw materials, Food additive, Pharmaceutical ingredients, Chemical intermediates, Inorganic chemicals, etc. New product development is also welcomed.
4. What is normal MOQ requirement?
Different products require different MOQ, but we promise to offer a lowest MOQ order than other suppliers, especially for new starting orders. We also have versatile ways of shipment to help customers.
5. What services can we provide?
Accepted Delivery Terms: FOB, CFR, CIF, CIP;
Accepted Payment Currency: USD, EUR, HKD, CNY;
Accepted Payment Type: T/T, L/C, D/P D/A;
Language Spoken: English, Chinese, etc.
6. Is free sample available?
Free sample for normal chemical products are available. Some hazardous or dangerous chemical products are not allowed for courier or air shipment.